Current Litter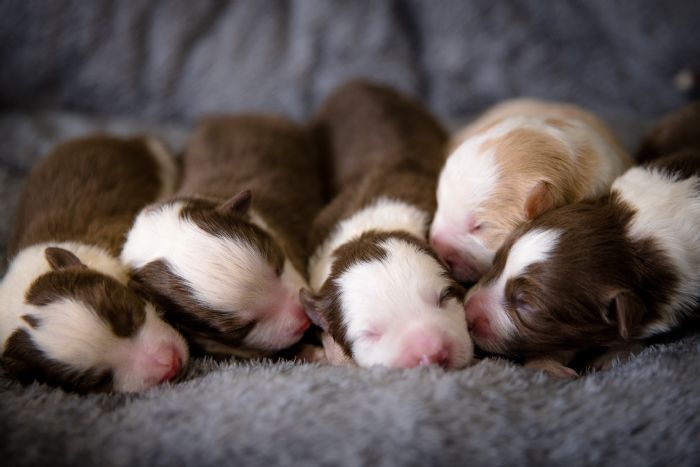 We have no puppies at this time.
Please see our 'Puppies Due' page for litter plans.
We will be opening our waiting list now.
Please feel freel to enquire about our future litter plans.
If you are enquiring about one of our future babies we very much appreciate you taking the time to complete an application form. We are a busy family and this saves us so much time. Thanks :)
Please note that we do not allocate puppies to their homes until after 6 weeks of age, we don't believe in your puppy choosing you or you choosing your puppy based on looks at a few days old. We believe that its only once a puppy's individual personality starts to show that a puppy can be correctly allocated to their most suitable home. In doing it this way we have never had a puppy not fit into its new home.
We are happy to discuss Main registered pups with show/breeding/sporting homes who are registered with the ANKC only.
Please take the time to read our puppy family requirements and fill out an application form. We are a very busy household who have our dogs as a hobby. We receive multiple enquiries every day so the application form helps save a lot of time on both of our parts :)
Please feel free to register your interest. All puppies will be on Limited register only unless by prior arrangement. Preference for pups to go on Main Register will be given to show or sporting homes.
Please feel free to email for information and availability but be prepared to answer a few questions :-)
We will only breed a litter every now and then but when we do we hope that they go on to do great things.
Raising our Puppies.
We use the Early Neurological Stimulation for Newborn Puppies method (also known as the "Super Dog" program) on our babies to help them to grow into well adjusted, responsible adult dogs. Some of the advantages of Early Stimulation:

1. Improved cardio vascular performance (heart rate)
2. Stronger heart beats
3. Stronger adrenal glands
4. More tolerance to stress and
5. Greater resistance to disease.

Other advantages:
In a test of learning, puppies that have been through early stimulation are more active and explorative, and solve simple tasks quicker and with less stress.

Generally speaking one can say that genetics can account for about 35% of a dogs performance and behavior. For the rest its up to breeder (and later owner) to influence and shape the dog through management, training, and nutrition. (Socialization, Environmental enrichment and training together with Early Stimulation.) Each has a cumulative effect and contributes to the development and the potential for individual performance.
Our puppies will come to you well socialised with children and other family pets so that they are ready to face the world being used to new sights and sounds as well as everyday noises.
Nutrition.
We know that a healthy puppy starts right here with us as the breeder. What we feed our puppies from the weaning stage onward can have a huge impact on the health of your puppy. Thats why we wean our puppies on only the very best of foods available. We start the weaning process with specifically formulated Royal Canin Mother and Babydog Starter Mousse. It's soft, packed with essential nutrients and is gentle on little tummies getting ready to change from mothers milk to solid food.
Once puppies are used to eating more solid food we start feeding them Lyka mixed with Divetelact Puppy milk and probiotic yoghurt. Lyka is a freshly prepared, nutritionally balanced, backed by science, lightly cooked whole food with no additives or preservatives. The meals are designed for maximum nutrient absorption, the ingredients are sourced within Australia and consist of human grade meat, fruits and vegetables, botanicals and superfoods, ensuring your puppy is eating better than we do ;) Puppies will get used to a variety of flavours as there are 6 different Lyka recipes that they enjoy~ Fish, Chicken, Beef, Lamb, Turkey and Kangaroo. No fussy puppies refusing different flavours here! Raw and fresh feeding has been proven to be far superior to raising puppies on kibble alone, which is generally packed with grains and other fillers that are of no nutritional value to dogs.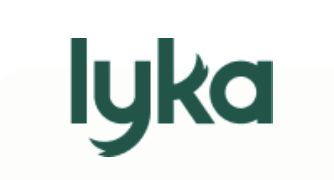 My puppies will be Registered with Dogs Queensland (CCCQ) on the Limited Register unless otherwise arranged. Main Register may be considered under the right circumstances, please feel free to discuss these with me but don't be offended if I ask a lot of questions.
YOUR CHOCABLOC PUPPY PACK IS 'CHOC A BLOC' WITH THE FOLLOWING GOODIES
Their special puppy folder that has information on the breed and some of their requirements

Initial Vaccination certificate

Registration Certificate once Approved by CCCQ

Have had a thorough Vet Check

A coupon code for Lyka fresh food, a sample of Blackhawk and a sample of Advance Puppy food

Membership with the Advance Puppy Club

Will be worm treated for one month

Will be flea treated for one month

Started on monthly heartworm preventative

Will be microchipped

6 weeks Health Insurance for peace of mind

Puppy Blanket

Toys

Collar

Breeder Support
No puppy will leave my care before it is 8 weeks of age, no exceptions!
We are aware of our girls and boys DNA status for hereditary diseases and will never mate a combination that will produce puppies who will have these known diseases.
Interstate Freight can be Arranged.