Puppies Due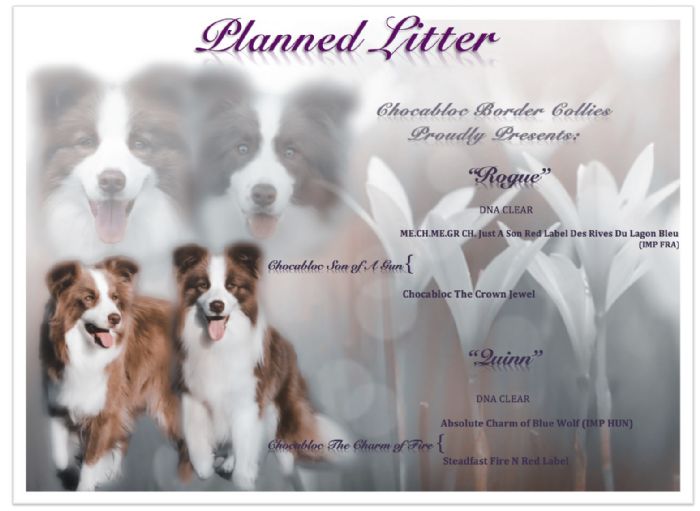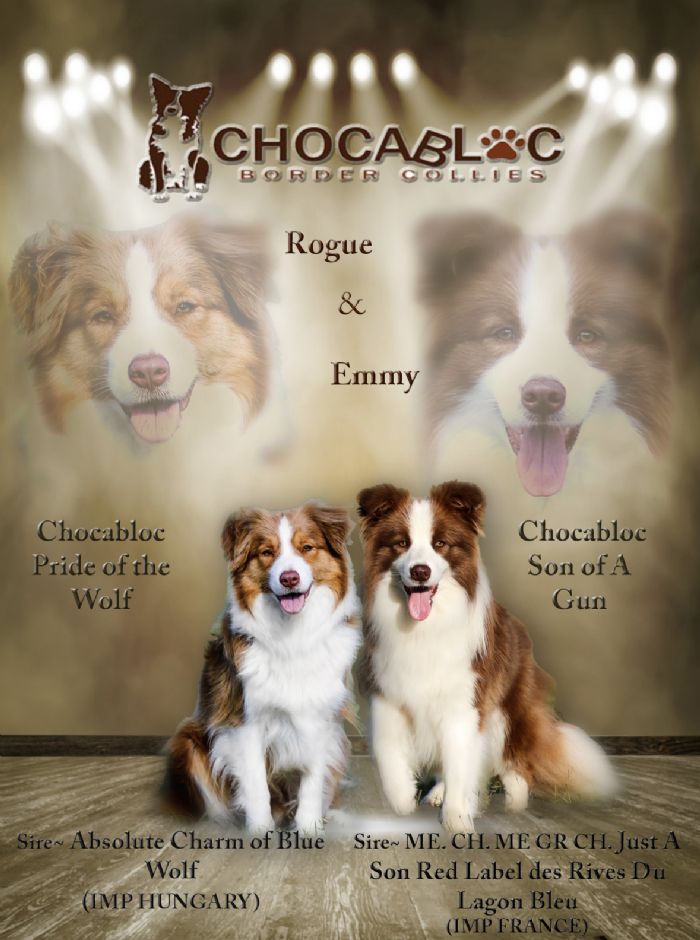 After taking a lovely break from breeding we are now in the process of planning a litters for 2023. We will be opening our waiting list now.
We will be expecting Chocolate and white, chocolate tricolour, red and white, black and white, lilac and white and lilac tricolour puppies.
Puppies will only be available to the best of homes and on limited Register only for those who are not registered ANKC breeders (not for breeding or showing) no exceptions.
No other breed registries will be considered.
Please enquire now if you are interested as my waiting list fills up quickly.
We will only breed a litter every now and then but when we do we hope that they go on to do great things.
We use the Early Neurological Stimulation for Newborn Puppies method (also known as the "Super Dog" program) on our babies to help them to grow into well adjusted, responsible adult dogs. Our puppies will come to you well socialised with children and other family pets so that they are ready to face the world being used to new sights and sounds as well as everyday noises.
My puppies will be Registered with Dogs Queensland (CCCQ) on the Limited Register unless otherwise arranged. Main Register may be considered under the right circumstances, please feel free to discuss these with me.
YOUR CHOCABLOC PUPPY PACK IS 'CHOC A BLOC' WITH THE FOLLOWING GOODIES
Their special puppy folder that has information on the breed and some of their requirements

Initial Vaccination certificate

Registration Certificate once Approved by CCCQ

Have had a thorough Vet Check

A sample of Advance Puppy food

Membership with the Advance Puppy Club

Will be worm treated for one month

Will be flea treated for one month

Started on monthly heartworm preventative

Will be microchipped

6 weeks Health Insurance for peace of mind

Puppy Blanket

Toy

Collar

Breeder Support
No puppy will leave my care before it is 8 weeks of age, no exceptions!
We are aware of our girls and boys DNA status for hereditary diseases and will never mate a combination that will produce puppies who will have these known diseases.
If you are considering a Chocabloc Puppy please read our Sale Conditions which can be found in the link at the top of the puppy application page.
Interstate Freight can be Arranged.